Product Description
KONE Lift Door Operator Board KM606810G02
KM606810G02 KONE PCB, UNIT AMD DOOR DRIVE 2
AMD - AMD Advanced Modular Door system
KONE 3000 MiniSpace
KONE 3000 MonoSpace
KONE 3000 TranSys
KONE 3000S MiniSpace
KONE 3000S MonoSpace
KONE Alta
KONE MiniSpace
KONE MonoSpace
KONE MonoSpace 700
Original KONE Elevator Spare Parts Guaranteed Via. CEP Elevator Products
Contact us TODAY for more KONE Elevator Spare Parts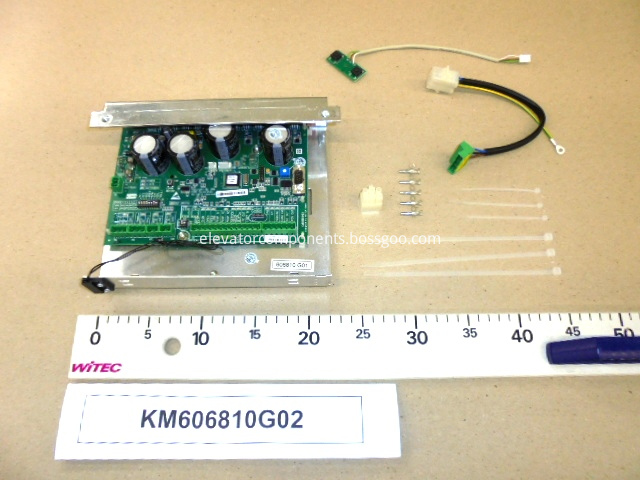 We carry high quality KONE Elevator OEM Parts and replacement parts, as well as commercial replacement parts for a wide range of other manufacturers.
Presently, the CEP`s product line includes over 30,000 parts, with new PC boards, peripherals and subsystems rapidly swelling the company's inventory.
We are directing you to the CEP website to ensure that your questions are answered - and your parts orders are processed - in the most timely and efficient manner possible.

At CEP Elevator Products Company, we are committed to providing our customers with the highest quality elevator and escalator OEM/replacement parts in a timely, most professional manner. We`ve built our business around the basic premise of helping our customers meet their requirements by offering exceptional customer service, competitive prices and quality OEM (original equipment manufacturer) Parts.
We offer over 150,000 KONE and non-KONE parts for repair and maintenance projects. We offer parts and an extensive PC board purchase, repair and exchange program for the following, but not limited to Hyundai, Fujitec, Mitsubishi, Hitachi, Toshiba, Thyssenkrupp, Schindler, OTIS and LG Sigma elevators.