Product Description
CEP Modular modernization is ideal if the overall condition of your elevator is still functional, but updating some systems would significantly improve its performance. You benefit from the latest technology and keep your equipment in line with the latest regulations with minimal inconvenience to tenants and visitors. Modular modernization covers areas like the hoisting machinery, electrification system, elevator car, and doors.


CEP modernization solutions keep passengers moving. If your elevators or escalators are more than 10 years old, your building usage has changed, you're receiving complaints, or you're competing with newer buildings, CEP team has the modernization solution. Our proven products and installation process can help improve your equipment's reliability, performance, and aesthetics.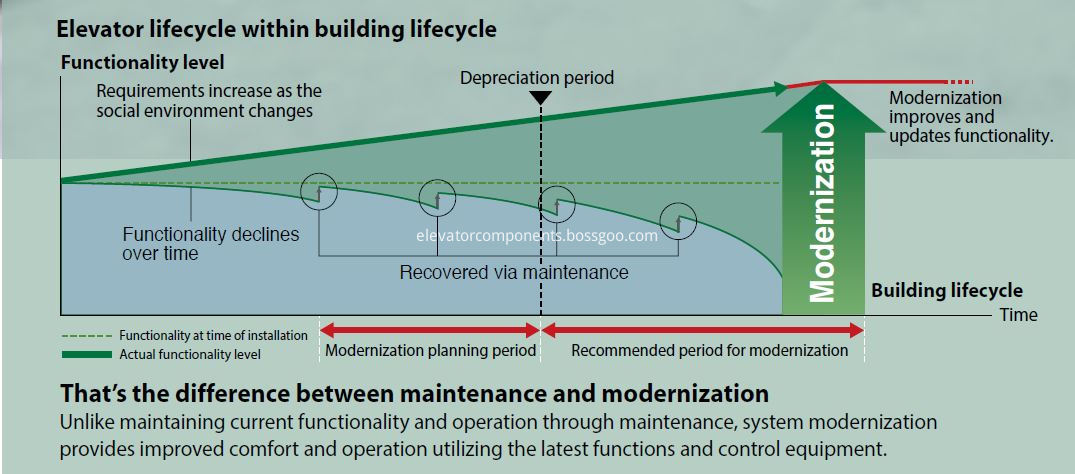 The CEP Elevator Products manufacture a complete line of non-proprietary elevator controllers for traction elevators. We have been supplying controllers to independent elevator companies and global industry leaders for over 10 years.
Our elevator regeneration team has extensive knowledge and is supported by our in-house technical design, manufacturing facilities, allowing us to offer modernization solutions of all types and complexity from single elevator, low rise installations to multi elevator, high rise group systems
Elevator TOTAL Solution for Complete Control System Modernization

No.

Items Included

Remarks

1

Integrated Control Cabinet

with Monarch or STEP inverter

MRL and MR Elevators

2

Communication line

Simplex, Duplex, Group

3

COP, with dot matrix display, with command board

LCD as an option at extra cost

TFT-LCD as an option at extra cost

4

LOP, with dot matrix display

LCD as an option at extra cost

Duplex LOP as an option

5

Complete preassembled Travelling Cables

With connectors

6

Complete preassembled Shaft cables

With connectors

7

Cabin top junction box

8

Cabin top inspection box

9

Pit inspection box

10

Five-party intercom

Three-party Intercom as an option

11

Limit switch

With bracket

12

Leveling inductor

With bracket

13

Fireman`s switch

14

Arrival gong

Voice Announcer as an option at extra cost

15

Load weighting device

optional items

16

Encoder

For geared or gearless

17

ARD Automatic Rescue Device

Elevator Emergency Return System

18

entrance guard system

IC card reader

fingerprint identification

19

ENERGY SAVING DEVICE FOR ELEVATOR

energy feedback system

20

ELEVATOR EARTHQUAKE DETECTOR
Covering Brands: OTIS Elevator Control System Modernization, Thyssen Elevator Control System Modernization, KONE Elevator Control System Modernization, GiantKONE Elevator Control System Modernization, ThyssenKrupp Elevator Control System Modernization, Schindler Elevator Control System Modernization, XJ Schindler Elevator Control System Modernization, Xizi OTIS Elevator Control System Modernization, Mitsubishi Elevator Control System Modernization, Shanghai Mitsubishi Elevator Control System Modernization, Fujitec Elevator Control System Modernization, Hitachi Elevator Control System Modernization, Toshiba Elevator Control System Modernization, Hyundai Elevator Control System Modernization, LG Elevator Control System Modernization, Sigma Elevator Control System Modernization, Express Elevator Control System Modernization, GUANGRI Elevator Control System Modernization, FUJI Elevator Control System Modernization, BLT Elevator Control System Modernization, CANNY Elevator Control System Modernization, SJEC Elevator Control System Modernization, KOYO Elevator Control System Modernization, IFE Elevator Control System Modernization

State of the art microprocessor based design
Simplex, duplex or group systems
Integrated user interface for adjusting parameters, viewing status, and accessing event and statistical information
Force guided relays meet and exceed code requirements
All inputs and outputs clearly labeled
Optically isolated inputs
Factory wired terminal strip for ease of installation and maintenance
Event log with date and time stamp
Free Technical Support
Remote monitoring options
Choice of discreet or serial car and hallway connections
EN81·EN115·BS5655·BS5656·AS1735.1·AS1735.5·ASME A17.1·SS550·CP15·
GOST R 53780·GB7588·GB16899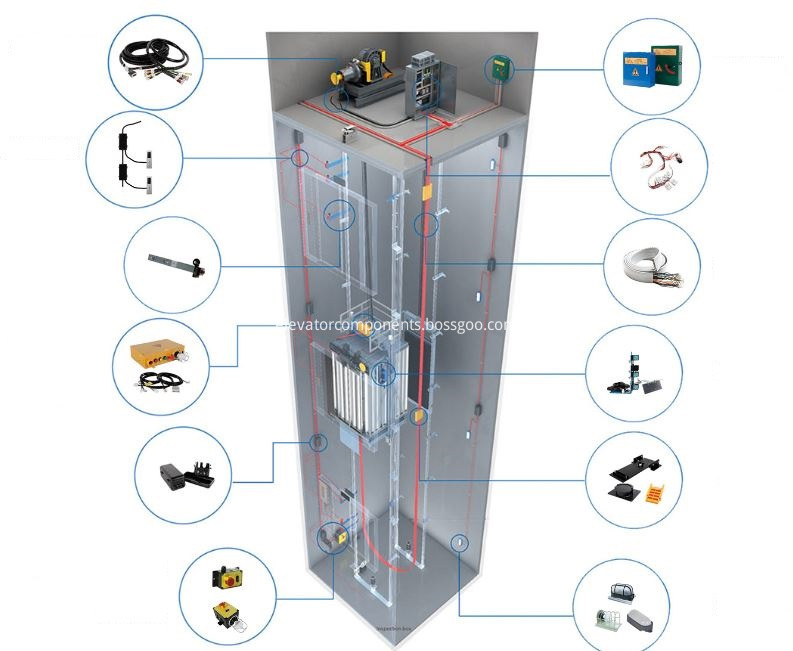 Animated Market/Active Market:
Southeast Asia, Indonesia, Malaysia, Philippines
Colombia, Panama, Ecuador, Costa Rica, Guatemala, Mexico, Brazil, Chile, Peru etc. South America, Central America, Latin America
Middle East, Gulf Countries, Gulf States, Iran, Iraq, Kuwait, Saudi Arabia, UAE, Sultanate of Oman, State of Qatar, Bahrain
South Africa, Egypt, Federal Republic of Nigeria, People's Democratic Republic of Algeria, The Kingdom of Morocco, The Republic of Angola, The Federal Democratic Republic of Ethiopia, The Republic of Ghana, The Republic of South Sudan